Design means little
without strategy.
WE ARE /
CREATIVE, FUNNY,
DEDICATED.
Organised Pixels is a tight-knit group of skilled designers and storytellers based in Cape Town, South Africa.
We are creative, funny and dedicated, using our collective experience and expertise to create meaningful and compelling content for all platforms. We're extremely passionate about what we do and strongly believe in self-improvement, embracing new challenges with an open mind and finding solutions to overcome marketing and design barriers.
We work with the most ambitious companies and have helped build and transform brands both locally and internationally, helping them redefine their brand and connect with the world. Our efforts are increasingly focused on long-term brand strategy and our process is proven to help clients achieve significant growth.
We don't want to flex too hard, but here are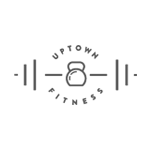 We create engaging artwork, powerful identities and effective strategies
to connect brands and companies with their target audiences.
Your company's branding is about expressing its values and unique personality. We assist businesses to build a consistent experience throughout all user touch points that resonates with future clients and grows existing relationships.

We believe that design is meaningless without a strategy. Assisting businesses of all sizes to help them understand their client base, define their voice and achieve their goals.
In this complicated digitally-driven climate it's more important than ever to have a unique and memorable presence. We assist in bridging the gap between prospective clients and the information they require to make decisive decisions, by building engaging content on all platforms.
The world revolves around motion, from video and animation to virtual tours, we assist businesses in creating engaging, interactive and stimulating content to reach their audiences and get their message across.
Herewith a small selection of some of the projects we've completed as of late, as well as a few ongoing campaigns and some creative projects our team has tackled recently.
The tried & tested action plan that will help you succeed.
STEP 1
Brand Design
We help you clarify your message and brand perception.
STEP 2
Content Strategy
We look at your audience and how they will identify with your brand.
STEP 3
Create Content
We design touchpoints that will engage and delight your audience.
STEP 4
Measure & Edit
We measure your campaign success and adjust the strategy where necessary to cultivate a healthy, growing & engaged audience.
Learn with Organised Pixels
Here you will find a list of articles and learning resources that covers the design, development, social and marketing space.
We'd really love to hear from you, so why not drop us an email to see how we can assist you and your brand.
Subscribe to the Organised Pixels mailing list.
Receive updates on the latest design, development, social and marketing trends. As well as all our special offers and events.
By submitting this form, you agree to receive marketing and other communications from Organised Pixels and their partners. You can unsubscribe from these communications at any time. For more information on our privacy practices, please review our Privacy Policy.