Learn how we use ChatGPT to step up our Google search ad copy with ChatGPT.
To start off you want to write a prompt that is very specific to our business. Ensure your prompts have as much detail as possible to get a quality response. You don't want to get a generic response. For our example, we used a very simple prompt, but it works really well for what we needed.
Trying to think of ways to sell the same product or service with multiple different headlines and
descriptions can be tough and time-consuming. We have used ChatGPT to kickstart our thought process
for our search ads. In this blog, we will show you an example for a new store location.
Enter a specific prompt to get started
Head to your web browser and go to chat.openai.com/chat and enter your prompt in the text box below.
We entered, "Please could you write me 5 short descriptions for a new store location? It must not be longer than 90 characters."
Go through the suggestions and check if they are a good fit for your campaigns. The first three suggestions are too generic or common for me and I don't think they will increase engagement. The fifth suggestion is great, but not for the type of store we are advertising for. Let's go with the fourth suggestion and edit this before we add it to our search campaign.
We can improve this description by adding our own iterations to fit the type of store are promoting. We can take it a step further and use coschedules headline analyzer to get a rating for our headlines and improve the impact of your ad.
This is a good tool to support your edits and to confirm that your insights about the Google Ads account
is on target.
Let's head to coschedule.com/headline-analyzer and enter the suggested description from ChatGPT.
This gives us a score of 68. Now we will edit this description and submit it.
Now we can make our own edits to the text and re-analyze. After adding our revised description we have increased our rating to 72! That's great, but we can perhaps add a call-to-action to really sell it.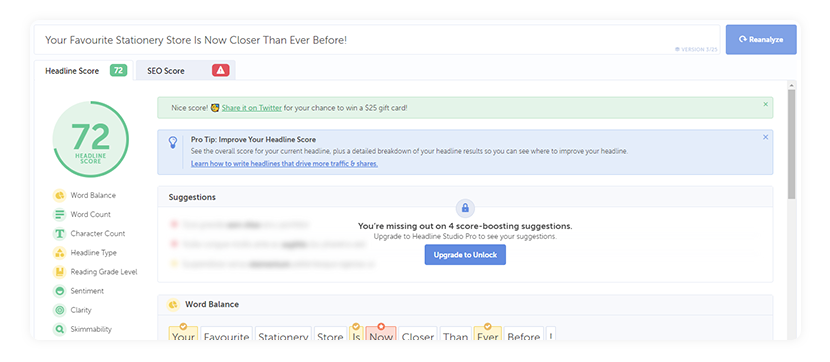 Perfect! We managed to get a rating of 81. This is a decent result and good enough to add to our search ad.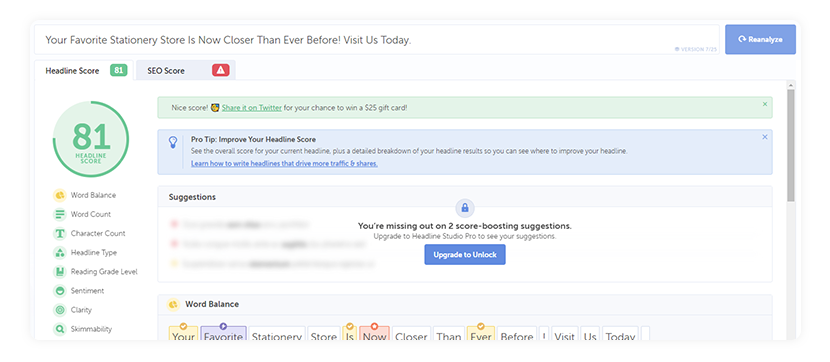 That's how you can use ChatGPT to get new ideas for headlines and descriptions. It's a great way to get the ball rolling on a new campaign or to improve on assets that are not performing well.
I have to mention that using headline analyzer tools does not guarantee good results. You still have to do your due diligence and understand your account and learn from your insights to create headlines and descriptions that will resonate with your target audience. Use this tool to get ideas and make improvements to your ad copy.